Invitation to an English panel debate on the municipal elections at the Polyteknisk Forening at DTU, Lyngby.
The agenda is:
How can we better welcome internationals into Danish society?

What will you do to ensure internationals are treated fairly when searching for accommodation?

What should Lyngby-Taarbæk do to prevent climate change?
The debate will take place on Wednesday 3. November kl 17:30-19:00 building 303 auditorium 42.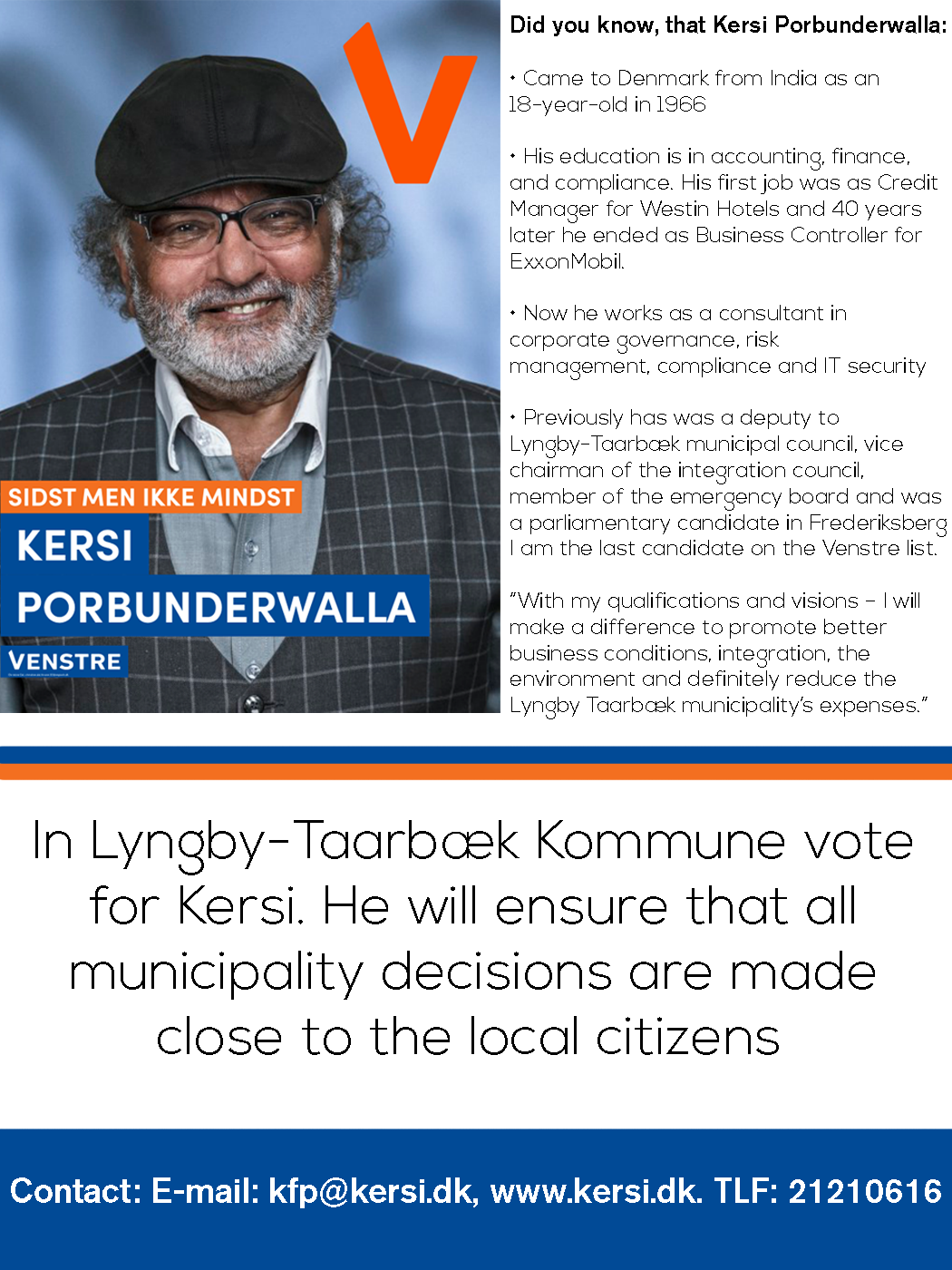 Vent ikke længere. Stil et spørgsmål til Kersi